This page lists ABBA-related events in 2021.
January
[
]
February
[
]
March
[
]
April
[
]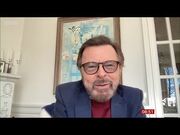 May
[
]
21 - The music video for Dancing Queen reaches 500 million views on YouTube, and a remastered 4K version of the music video is released.[2]
June
[
]
July
[
]
11 - TV4 airs an interview with Björn Ulvaeus (in Swedish), touring around the town of

Västervik

, where the Hootenanny Singers were formed, discussing the origins of the band, and ABBA's upcoming release.[3]
August
[
]
9 - A remastered 4K version of the music video for Happy New Year is released on YouTube.
13 - ABBA announces a 4K remaster of the Waterloo music video is available on YouTube, however it is reported that remastered 4K music videos are also available for SOS and Mamma Mia.[4]
16 - To celebrate the 45th anniversary of Dancing Queen, the Twitter page ABBA Japan Official is launched alongside a merchandise giveaway.[5]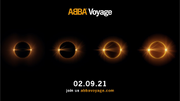 26 - The website for ABBA Voyage is launched, with "a cryptic image of four glowing planets" and a date of September 2, 2021.[6]
September
[
]
2 - The ABBA Voyage announcement livestream takes place, with the premiere of two songs, I Still Have Faith in You and Don't Shut Me Down from the upcoming Voyage album, set to release on November 5 2021.[7]
October
[
]
November
[
]
5 - Release date for ABBA's ninth studio album, Voyage.[8]
December
[
]
Births
[
]
Deaths
[
]
References
[
]